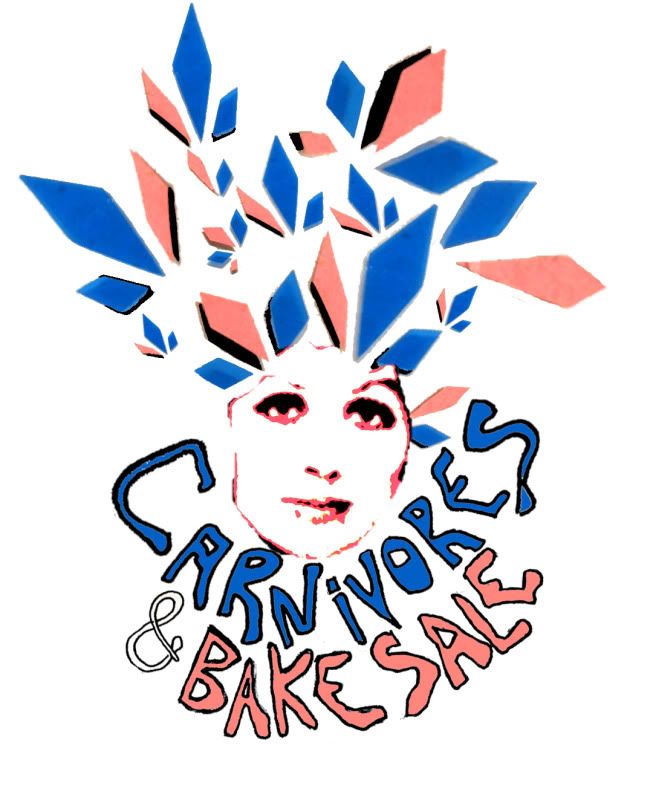 As SXSW draws nearer and nearer, the world solidifies its plans, and Carnivores have a few announcements to add to your spring agenda.
* Carnivores will be taking the darling, Memphis famed,
Bakesale
, out on the road with them on their trek to SXSW. The groups will embark on March 7th from Memphis, dates include stops at the Neon Reverb Festival in Las Vegas, Los Angeles, and finally Austin. The full schedule will follow next week!
* Confirmed SXSW shows include: The Smell (LA)/KXLU Showcase, Nu Rave Brain Wave Showcase, US Art Authority, Airport Bar, and assorted house parties. More shows/set times/details TBA
* Also the beginning of March will see the light of a new Carnivores EP :)